Law School Transparency is an award-winning 501(c)(3) non-profit that does consumer advocacy and public education about the legal profession. I worked with their Executive Director to get their rebuild over the finish line and continue to lead their technical team.
References
Steve is your one-man team - jack of all trades, master of.. all trades. I've learned so much working for him, from design to frontend development, backend and making decisions by myself to push the business forward.

He has high standards, and will tell you upfront if something's not right. It's challenging to meet those standards, but the product and everyone he works with is better for it. If you have a chance to work with him, don't miss it!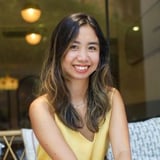 Trisha Lim
Frontend Engineer